Wizards on Walnut is available for Pre-Order on Amazon and B&N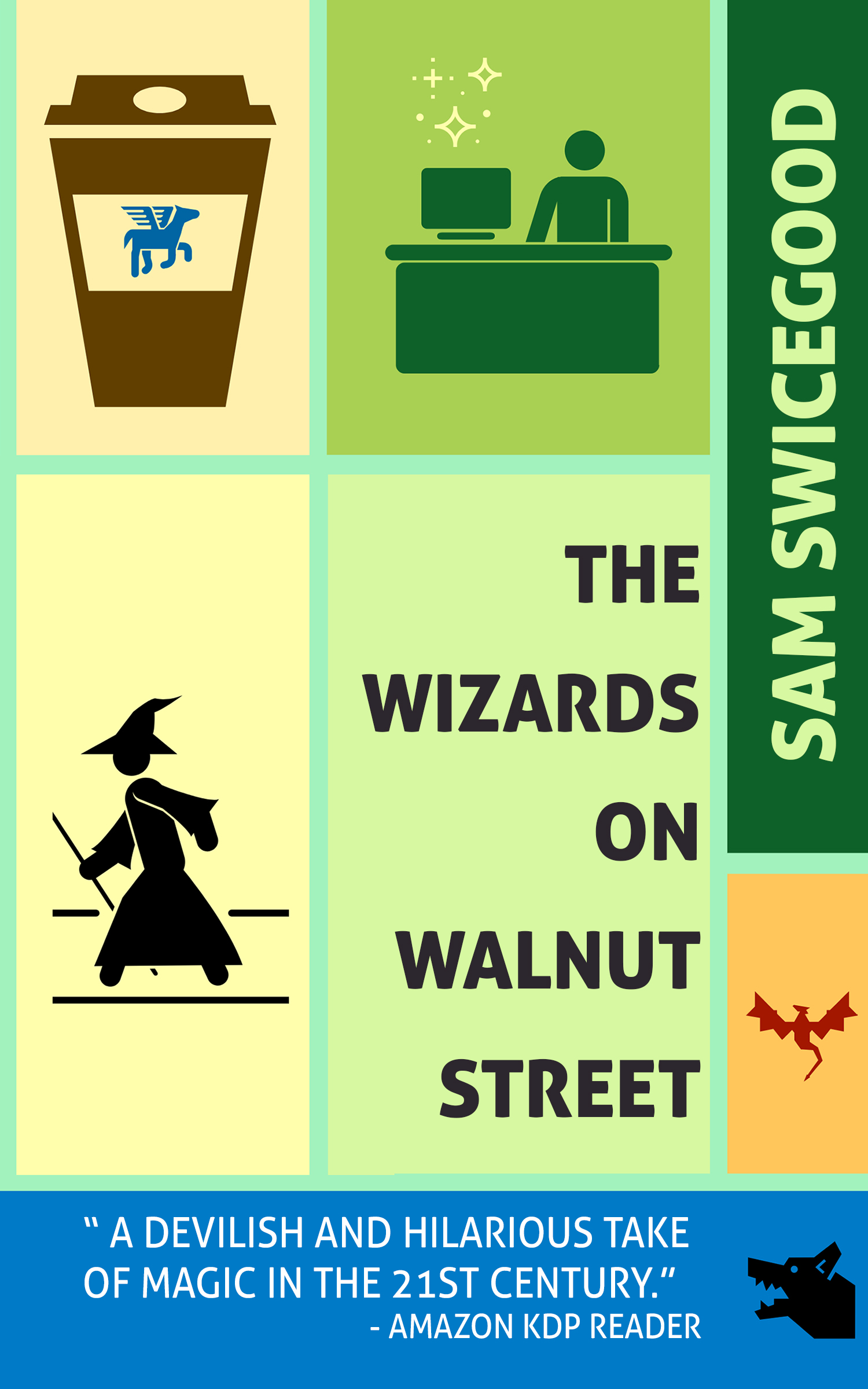 Dragon Street Press announced the release date of its upcoming New Adult Fantasy novel, The Wizards on Walnut Street, by Cincinnati local author Sam Swicegood.
When well-respected corporate sorcerer Tom LaFayette is murdered, his eldest child Andy moves to Cincinnati to investigate, discovering a magical society bubbling just under the surface of the mundane world. Encountering odd characters such as an Incubus barista, a knife-happy security guard, and an enchanted espresso machine, Andy uncovers a plot to overthrow the magical society's hierarchy.
The Wizards on Walnut Street plays with fantasy tropes and juxtaposes goblins, unicorns and dragons into our modern world in a way that is both satisfying and hilarious, thanks to an expansive world and the addition of Employee Handbook footnotes throughout the book.
A portion of the proceeds of the sale of this book will be donated to the Children's Dyslexia Centers of Cincinnati. A future edition of the book will be printed in dyslexic-friendly format, with different spacing and font size to be easier to read.
This book features LGBT themes and characters, including a nonbinary main character. The book has been praised by Advance readers as "thoughtful and inclusive" of the LGBT community while not focusing on those subject specifically–instead "portraying sexuality minorities as perfectly normal, the way it should be."
Inquiries may be directed to press@dragonstreet.press. 
The book will be available in bookstores, and online on August 8, 2018. Pre-orders are open NOW on Amazon and Barnes and Noble.