Voices and fiverr
So I made a fiverr.For those of you unfamiliar with Fiverr, it's a site where you make "gigs", and say you'll do X for $5.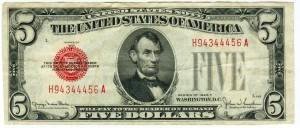 In my case, I offered to give someone a voice over piece of 30 seconds or less for 5 dollars. To me, it seemed a neat way to promote my voice work with tiny side projects, get a small income from it, and make connections. Bascially, a client would pay $5 for a sample project…then they might hire me full-price for a larger project.
Surprisingly, it was not quite that way.
The first thing that happened after linking my fiverr on my twitter was that someone messaged me asking if I would read a script full of hate speech. The answer was an emphatic "No".
The second thing was that a former client emailed me, demanding a refund for a recent project because "could have gotten it for $5".
The third thing was two emails from VA's chastising me for "Killing the industry".
Is fiverr worth it? I don't know. It seems like it might be a source of more problems than it solves. Fiverr has taken heat in the past, being accused of "killing the freelance writing industry". VoiceoverXtra had a great article about lowballing the industry.
So at the end of the day (and yes, this happened in the span of a day) I was completely turned off to fiverr. Sure, it might get you a few extra bucks, but what's the point if you end up shooting yourself in the foot in the long run?
[authorsure_authors]