Wizards on Walnut
now browsing by tag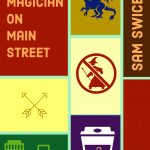 I am happy to announce my 2018 NaNoWriMo novel, the sequel to The Wizards on Walnut Street: The Magician on Main Street. 
Follow Andy, Apollo, Killian, gangster gnomes, a talking alcoholic snake, and a recently-resurrected mummy as they discover a new force threatening every magical creature in Cincinnati.
Please add me as a buddy on NaNo!
Recently I have been on a world-building kick. This started mostly with Cold Start and now I've got the LeGuinn-esque bug to build another world. But this time, unlike Cold Start, I have a desire to flesh it out character-wise, rather than focus on a sandbox for play.
One of the problems I had back when Cold Start was originally a novel was that I didn't have a great attachment to the characters. They were just a tool to tell the details of the world, but it didn't give any dept to the over-arching plotline I wanted to represent. That's why I made the decision to move away from that and push into one of my particularly favorite past-times: RPGs.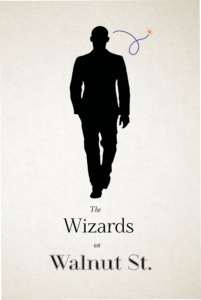 But I'm a writer. I love characters, and character building. And in that I am getting back into novel-writing.
The idea of The Wizards on Walnut St. started as a short story that dealt with fantasy elements in a mundane world. Much like an antithesis of The Dresden Files, the story (at the time unofficially called Andyverse) focuses on modern, busy life in a corporate, fast-paced world and how even the most fantastic can succumb to the banal and bureaucracies of society. "What kind of paperwork would you have to file for a spell?" I wrote in my notebook one day. "How would you consult legal? What are the ramifications of mind control?"
More than that, though, I wanted to juxtapose the boring, everyday world with goblins and dragons in a way that gives everything a sense of normalcy in everyone's eyes but the main character. Andy, the protagonist, learns of all of this bit by bit, and is constantly surprised by new things that are unexpectedly encountered: from a conference table that talks, to a weather-controlling fax machine. How does a 10,000 year old dragon fit into the modern world? What if vampires actually care about people and protect them? It's lighthearted and ridiculous while also exploring social fabric and challenging mythologies.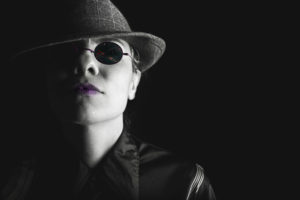 Research for this project is very fun. I'm pulling stories from the British Isles, Norse mythology, Celtic mythos, and–one of my favorites–Mesopotamian deities. Remaining true to the culture is important to me, and I have been talking with several great mythology and culture experts at the University of Cincinnati for inspiration and guidance. The mood right now feels like a mix of The Office and Gunnerkrigg Court, as strange as that mixture may sound.
Keep an eye here for more info on the story, as I post excerpts, short stories, idea trees, and other material for your enjoyment.
Cheers,